thanks to dar morning call . it really helps me loads . heh heh ! my personal alarm . LOls . woke up at 9am plus . got myself rdy and i reached class in tyme .
wuuUus
. the class was cool though . hees .
teacher was 15 mins late bud it was alright . there were abt 12 students in my class . including me as well . almost all came alone . so, it wasnt that bad larhs . =) . at least i wasnt the only one alone marhs .
hee hees
. there were only 2 guys and the rest were females .
learnt techniques of breathing , warming up , exercises , heath etc of singing . its interesting though . at least i learnt something ! it lasted for 1 1/2 hr . she advised us each and everyone to prepare a song for her . a verse and chorus for her to hear so that she knows where we lies .
oh god !
no again x ?
hmms ~
have to brain crack wad song to sing again . worse come to worse , sing the one i sung for my audition the lors . hahas . gonna learn more exercises of singing next week too .
took bus 145 after lesson to amara to meet my marmie for lunch .
o_O
. its been quite sometyme we last went out together . both of us really miss the ban mian we used to eat at there . delicious . it brought me back some memories as well .
my daes at fuji xerOx
.
:)) .
after lunch , took bus 97 to suntec to collect my casing . surprisingly , the vendor recognised me ! aiyoos . so happy ! hahas .
GOOD SERVICE
! makes me happy as well . whees . i
LOVE
my pouch .
lalalalas ~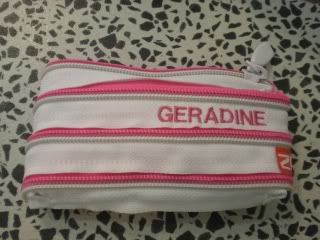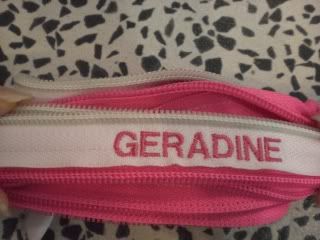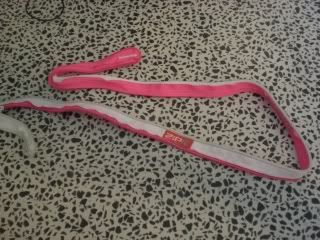 as promise , marmie & i made a ring together. we so
LOVED
that ring so much . cos , with that ring on ,
we'll never leave each other no matter what happens .
its a bond between us .
we'll go thru thick & thin together .
we'll keep this property for

LIFE

!
sadly to hear that , the salesgal told us it may not be able to engrave due to some reasons bud they'll try . i really hope it can . both of us realli LOve it alot !! i wld be disappointed if it cant be engraved .
sighhh ~


prays hard *



after which , marmie wanna bring me to vivo to try on donuts . so , walked back to convention centre and board bus 97 . when we reached there , the queue was
LONG
. i was like
OMG
. hahas . anw, its worth queue-ing cos its really very
DELICIOUS
! once you bite on the donut , you simply cant stop chewing . bought 3 pieces for myself to try on and greedy jessica bought a dozen .
siao
woman !
hahas !
one of the donuts i simply LOVED [ mon-cherry ] :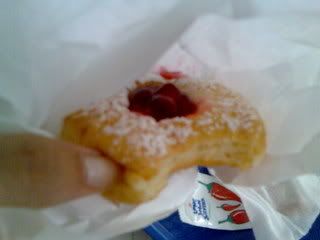 went to playground to have a seat while enjoying our donuts . seeing the kids having so much fun , really makes me smile too ! i just simply
LOVE
kids . they were so adorable .
washed hands after eating as it was sticky . then walked to harbour front as we felt we had nth to do in vivO . was kinda bored though . while walking through the link to harbourfront . saw these two giant cuties advertising for the jap ice cream stall .
one of them kept on disturbing jessica . then suddenly another came disturbing us and we ran away . LOLs . after which , i seriously dunno what happen .. the both of them started fighting with each other with one of the worker .
aiyOOos
. so funny .
stepping on each other's leg . in the end , the black fell and one of the guy had to help him up .
SO CUTE !

it luff the hell outta me larhs . in fact , almost everyone . i cld the smiles on the passer-bys faces when they walked pass them.
look how adorable they are :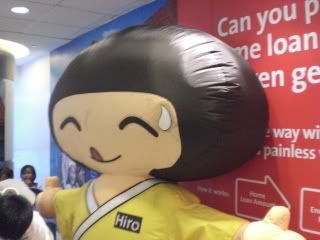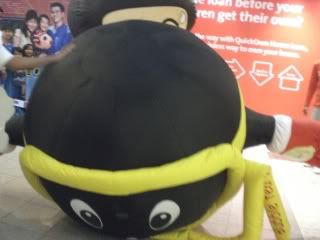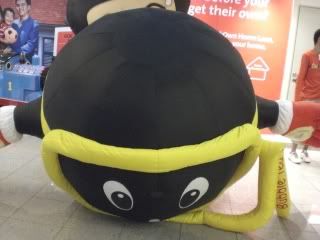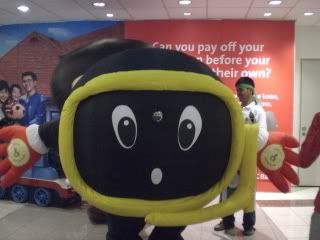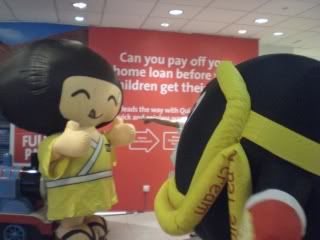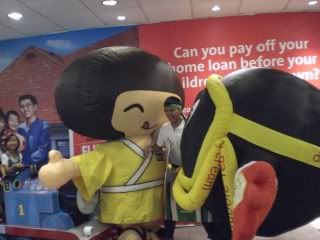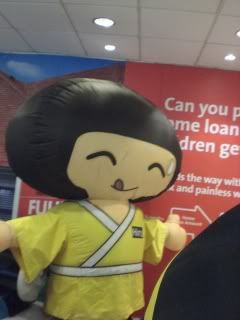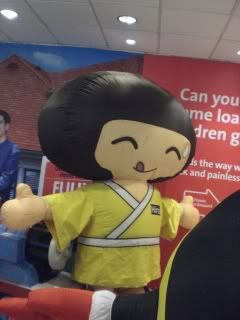 had our dinner at foodcourt . marmie ate beehoon while i ate korean bbq chicken . felt so bloated after eating .
whats the programme after dinner ?
photo-taking !!
we took many many ..
marmie being very zi - lian :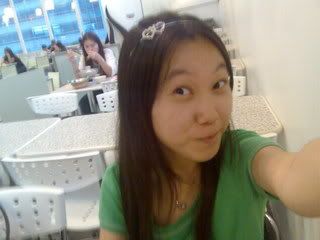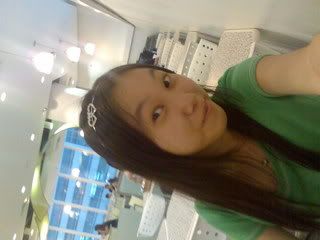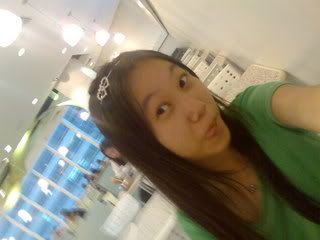 the bOth of us :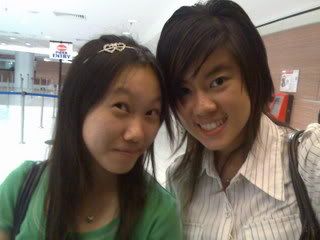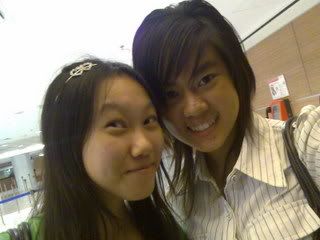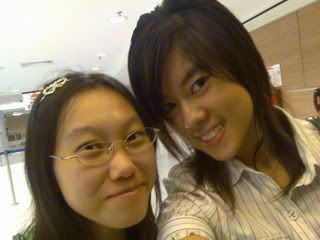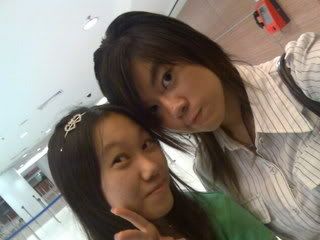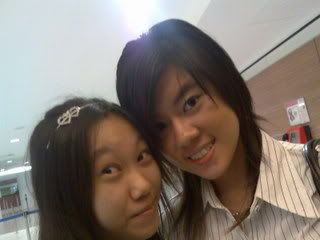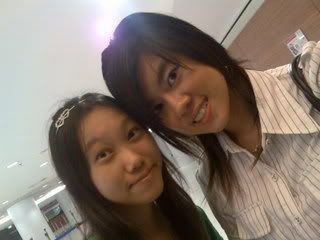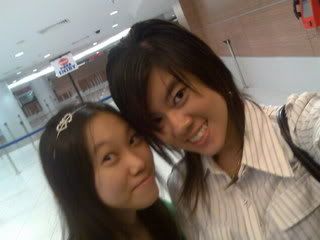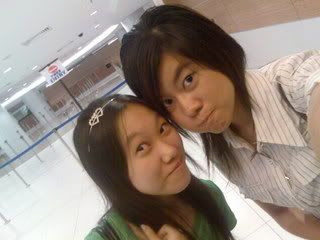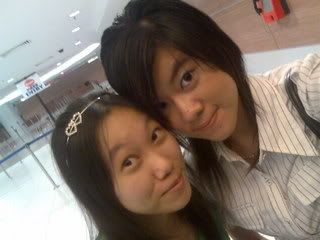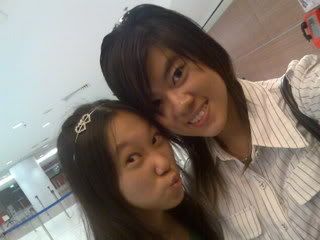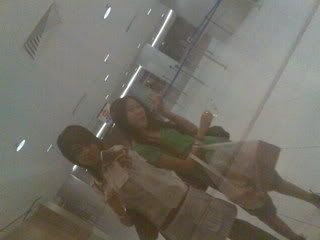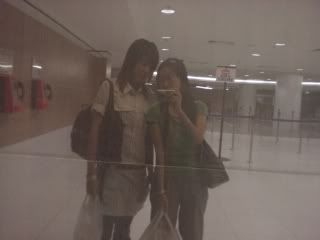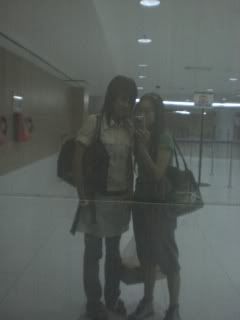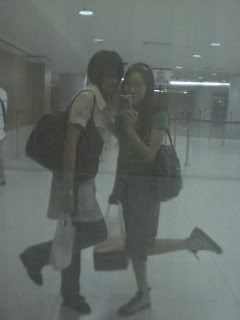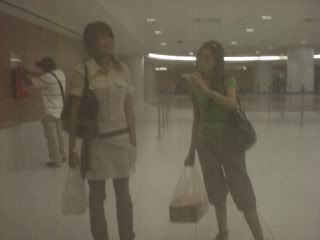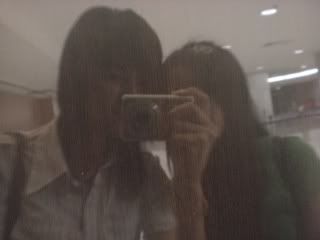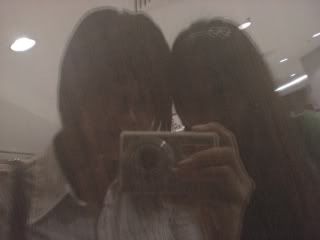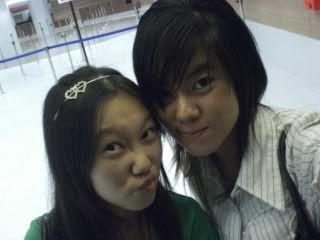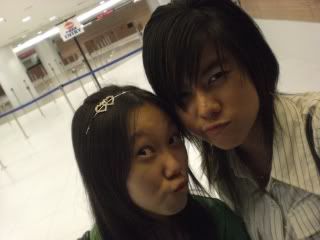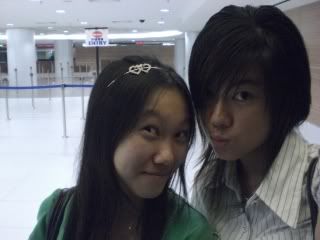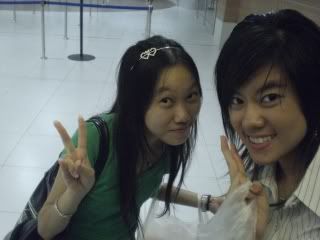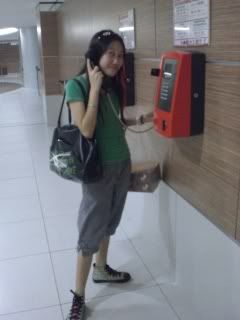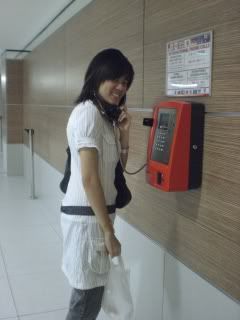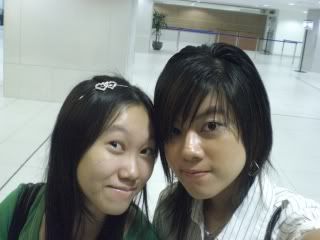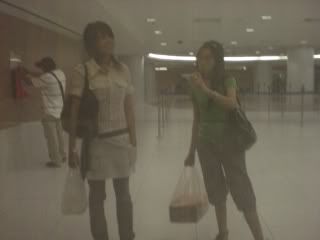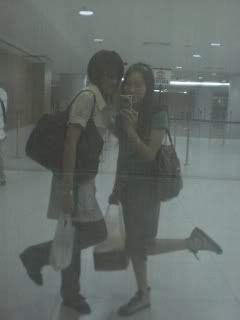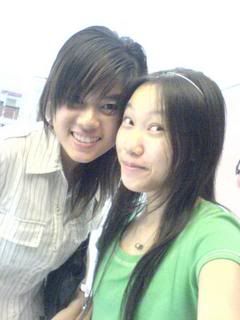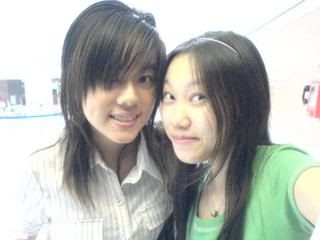 marmie wants to get her coke . she hasnt get her coke for 2 wks and she was dying to buy from mac . hahs . after buying , we walked outside from harbourfront to vivo bus stop . i took my bus there and bid goodbye to her .
wanted to go home early as i was feeling exhausted .
reached home at 9pm .
to marmie jessica :
its been quite some tyme i have last met you and also writing you msges . well , now i am doing so .

marmie , i realli enjoyed my every moments with you . i hope you wld feel the same as well . for todae , i hope that i wld be able to perk up your day ... mayb it wldnt be that much but at least just a bit yeahs ? i know that you have been feeling down . so i just wanna spend my time with you todae to make you feel better . i really hope that i ve done so.

for todae , we have made our rings together . choosing the one that we loved. pls pray hard that the ring cld be engraved . otherwise both of us wld be damn sad hors ? once this ring is ready to be collected , we will proceed to our plans .

that is to ..
celebrate this day together at the airport . taking lotsa pictures together . putting the rings into one another's finger . creating a memorable scene we had within us . on that arrival, we will be using the same neeon 2 and the casing as well .

i really cant wait for that day to happen !

i also wld not forget you bringing me to eat delicious donuts at vivo . dun forget you still have to bring me lotsa places to eat delicious food ehhs ? i will be waiting for that day to arrive as well.

`` xDD .

you this silly gal . why did you hide your feelings from me again ? didnt you tell me you wld share with me your problems ? i told you before , i wld not leave you alone no matter what . i want you to promise me this .. once you put on the ring we had on that particular , you wld never hide anything from me anymore . like i said before , i dun wan you to suffer alone . this ring wld worn on our hands forever . so this means , we'll never be apart . we'll share thru thick and thin together okays ?

let me noe when will our next date be and the ring as well .
i'll definately keep myself free on that day !

i LOVE you marmie .
mwahhhhhhs ~

i suddenly realised , some of my friends have been facing one-sided love . in the end, they were either rejected or keeping to themself unknown whether they other party had feelings for them as well anot . i know that this feeling was indeed terrible . i also felt upset to the fact that my close frens were basically suffering from this and yet i am unable to be there by their side . i do noe that they may want to be alone at tymes without anyone interupting them . so i just let them be . however , it just hurts me when i see them being the hurt .
the feeling is simply beyond description .
" may i know whats you thinking in LIFE ?
pls stop toying with someone's feeling ! "