okays ! just wanna make this clear ..
i dun care what other ppl are saying about me . be it whether is "
bitch
" , "
cheap woman
" .. or whatever words that are unpleasant describing me . i cant even be bothered with these kind of ppl .
hahas
! in fact , i just find them being
childish
. they just had nothing better to do . well , if they still wanna go on , then go ahead with it . for what should i
care
?!!
if i am one of them , i would admit that i am . but the fact is , i don't even think that im one of those . i don't slp with man . i am not unfaithful .
LOLs .
i dont even meet the criteria .
rahhhhhhs ~
whatever it is , there's no use bothering about it .
situations are turning out better . i felt more eased and relax . thanks to everyone's understanding !
((:

for now , im happy for who i am and i'm not asking for more .
anyway , met up with dear at safra mount faber todae . walked there from home .
though weather was hot but its nice walking though . now i truely understand why does my darling love walking home from her work place so much .
hees .
his brother had major bowling competition . so , we went there to give him our support .
whoa ~ !
guess what ? i saw some professional players too .
NICE ~ !!
left the place at 5 plus and we took cab to vivo to meet jia en and JJ . then we took the train down to sentosa and walked along the beach . finally , for the first time .. i have finally fulfilled my wish . thanks to dear for making it
fulfilled
!
hees . he knows i have been wanting to do this for a long time .
rahhhhs ~
i love him so .
yeps
! everything went well and this was the most beautiful sunset that i had seen so far .
one word ,
SPLENDID
!
` xD .
i really
enjoyed
myself .
the PERFECT weather :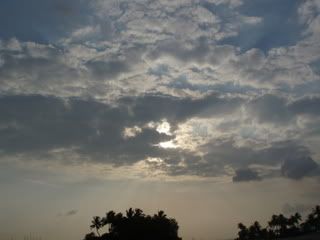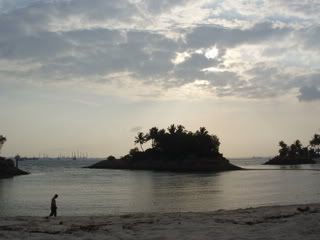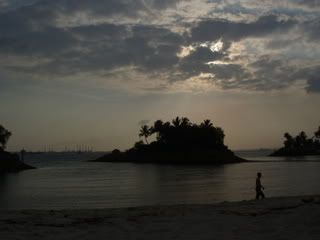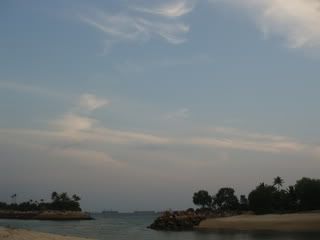 darling and JJ :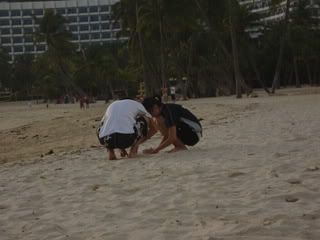 dear dear drew this for me :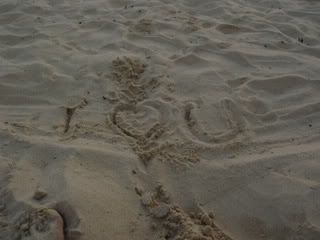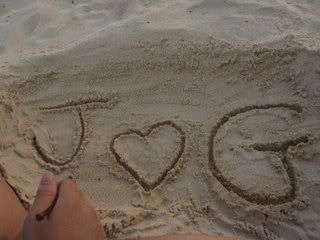 darling threw sand on me [ BAD BAD ! ] :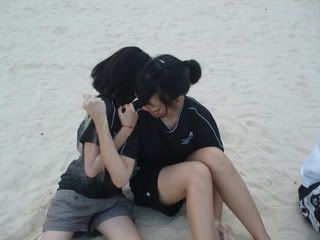 sweep sweep the sand away .. :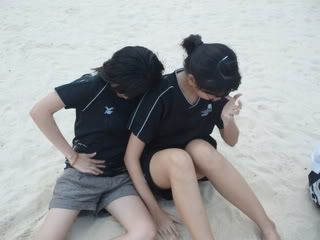 okay . DONE ! :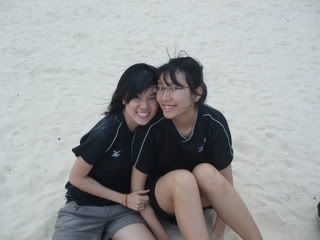 opps ! candid shot :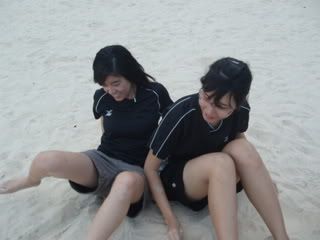 darling piggy-back me :

dear dear and me :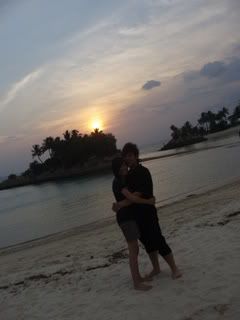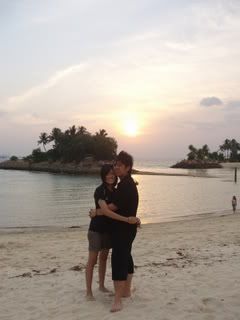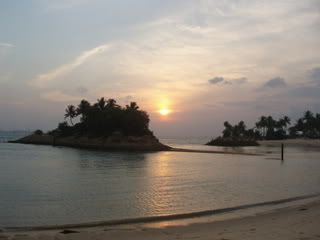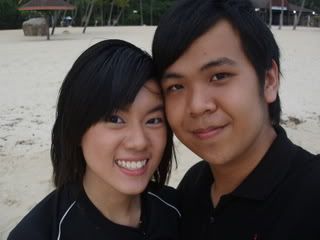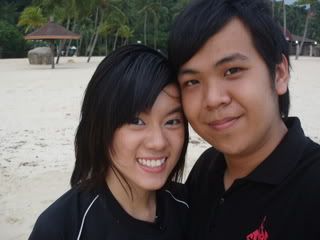 muacks ! :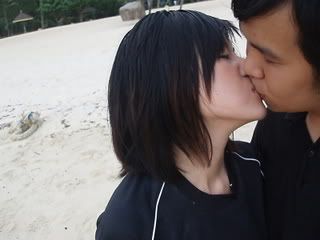 the beautiful sunset :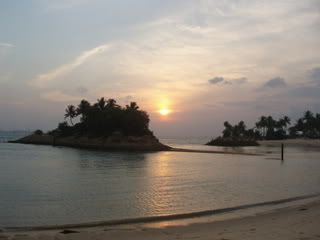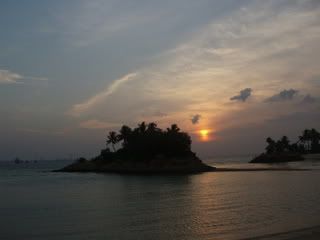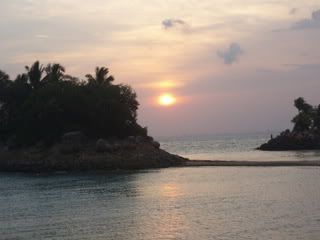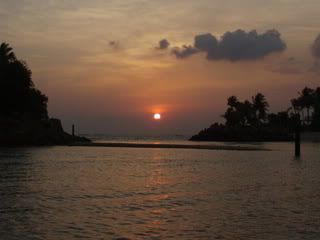 the lovely couple :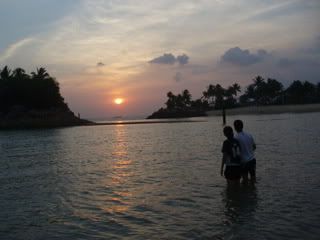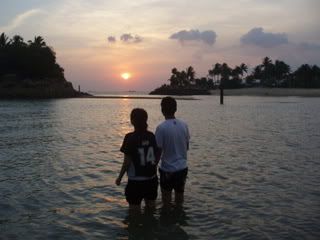 plus us too ! XD :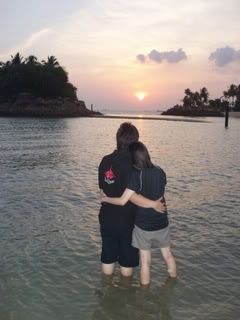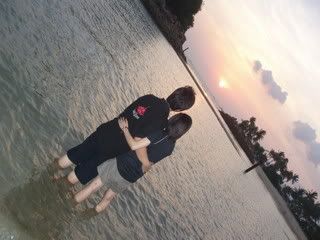 oh my , look at the clouds . :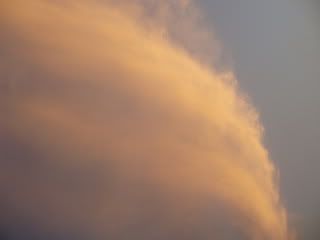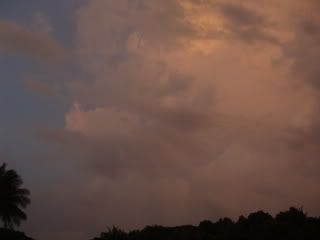 happened to saw some mini-fireworks too :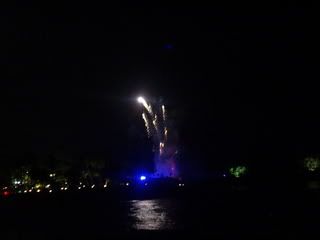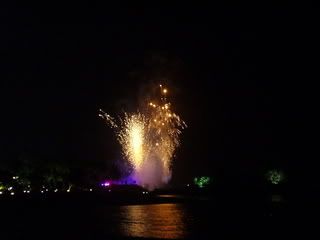 played with candles and sparklers . we did this ! :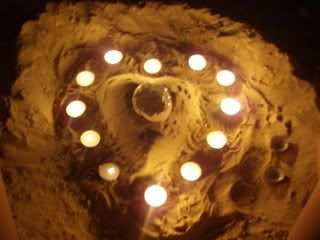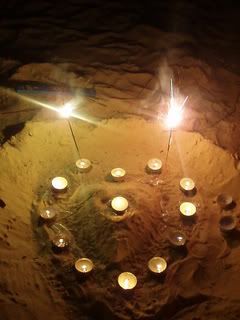 awwwws ~
went home at 10 plus as i cant be home too late . seeing the both of them being so loving , we didnt want to interrupt them . so i msged darling to tell her that we made a move first .
wheees ~ !!
after so much that im went through ..
im finally able to smile once again ..
to dear dear :
thanks so much for everything !
you really made this day memorable and i'll never forget this precious moment that we had once spent .
i just wanna tell you that ..
no matter how much we are going through , my love for you will never change . i love you for who you are ..
and no matter how tough the challenge is gonna be for us , we will definately fight it through .

thanks for being there for me whenever i needed you .
promise me that you 'll always stay with me and never let me go alrights ?
becos i'll do the same as well .
((:
i love you so much !
mwahhhhhs ~

" The Perfect Day ,
That I'll Never Forget . "