I'm back from my BOAT SHOW event already ! Been out from outlet for 4 days just to work for this event at Caribbean Marina Keppel Bay . 24th April to 27th April .
During this boat show , many unhappiness had happened .
I will no longer think of the unhappiness & think of the good ones instead .
For this , I will keep & treasure .
Somehow meaningful & learning experience . (:
Here are some nice views to share .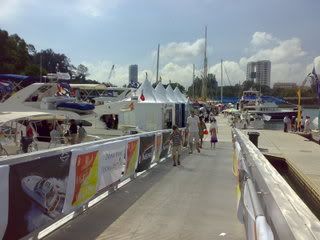 The Admiral Lounge .
Saw many good cars especially my favourite ones . Audi R8 & Lamborghini-s .
Overall I saw 5 R8s , 29 Ferraris , 2 Lamborginis, 2 Rolls Royce etc etc .
It was really my first time seeing 27 Ferraris at one shot lining up into the car park . I bet Nic was damn High about it .
Hahs .
Though it was cool but unfortunately , I don't like Ferarris . If only they were Lambos instead .
XD
There's one day I would never forget . We got drenched on our very first day of work . All of us were seriously wet . It was more on a torture than fun as most of us were freezing cold . Poor thing right ? In the end , the girls had to visit the toilet to dry ourselves . Sad to say , it wasn't any use at all .
LOLS .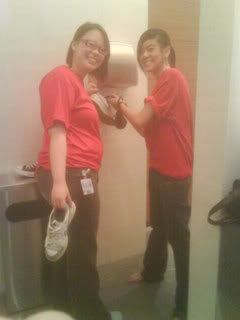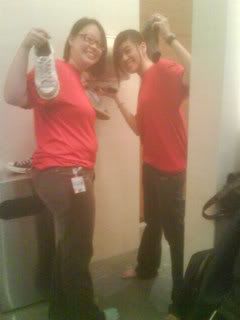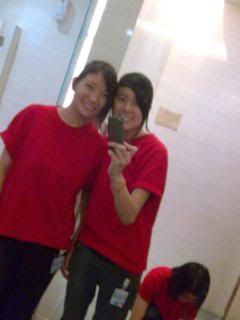 Before saying Goodbye to Boat Show Asia , this was our last picture in the morning on our last day of work .
As for now , I just heard something from my mom which has just pierced my heart . I can't imagine she said those words to me . It really hurts . I really hate those words she said to me . I'm a person who is really sensitive into hearing these kind of words . Especially from my family members . ):
Do you know how hurting can it be when you asked me to be prepared ?
Do you know that my heart broke when you said just in case anything happened to you ?
Why must you said those words to me ?
If you think , I took you for granted then you are so wrong about it .
Yes , I may not show my feelings out but that doesnt mean I do not care for you .
I may keep quiet but that doesnt mean Im not listening !
You never know how much I treasure & love you .
You don't know how often I think of you .
My birth mother .
The one that who is at the top of my list .
I wish , this would be the last time that I am hearing this .
It simply hurts so badly .