I proudly annouce : "
VS students have officially GRADUATED
!! "
It was really memorable & thumbs up to all performers ! They did
awesomely
well !
Took a cab down to NUS University Cultural Centre. I guess he didnt know I was a Singaporean. Then he go around introducing me , pointing to me the places like some tourguide. But he's a nice person . Good Service I should say ! (:
Joined the girls once I reached there. Then , Fiona & I started helping Christina with her make-up. Well, well , we had fun ! Fiona can start thinking being a make-up artiste as her career already. She was practically helping most of us. And thanks for your Fake Eyelash , girl !
I have never tried wearing fake eyelashes before. This was my first. Out of curiousity , I tried. In the beginning , I wasnt used to it because it felt like, my eyelids were heavy and long ... and somehow , I felt as if something was going to drop. Hahas ! Then the girls kept on telling me it looked okay. But still , I felt uneasy. lols !
IN THE RESTROOM VAINPOINT-ING


( we made lots of noises. =X )
Doors opened at 2pm. We were seated in level 2 & got ourselves settled .
ALL MY LAOSHI(S)
( jj lin was there too ! xD )
TICKETS WITH MAP FOR GUESTS !
( to avoid being lost. )
OPENING SPEECH FROM HUAN LIANG LAOSHI
THE DANCERS
THE PERFORMERS
VS-4 !
Lucky's & Marcus's performances almost brought me to tears. And not forgetting VS4 too ! Those songs they sang , really touched my heart. I was controlling my tears darn badly becoz' I dont wanna ruin my make-up ! Iris & I were so worried about it. Hahs ! Both of us were Facebook-ing each other the day before.
Had 15 mins break before the next item ( giving out of certs ) starts. Went to find my 2 darlings once I came out .
MY TWO DARLINGS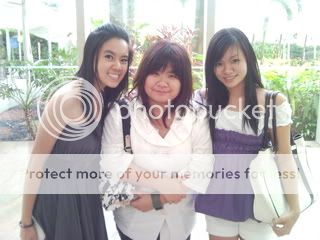 DARLING GEN ,
It's great to see you back in SG.
You don't know how much you've been missed by the two of us !
Thank you for making your way down for my grad ceremony. It means alot.
I hope you did enjoy those performances.
LOVES ! I'll see you soon before you leave to aus.
DARLING SIM ,
you've been with me from the start till the end .
Thank you so much for everything ! LOVES !

THE START OF CEREMONY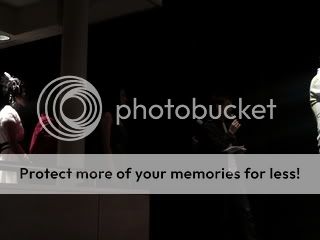 非常歌手训练班5
Hanged around after the ceremony. Taking photos , gathering and then we headed to Pasta Waraku in Clarke Quay to have dinner. It was a really big group !!
In the beginning I just wanted to join my darlings for dinner because its been many months I've last saw Gen. But both of them advised me to join the VS mates instead as this is the day where almost everyone can get together.
Thanks darlings for your understanding.
I'll catch up with you girls next week!
MY VS MATES
MY VOCAL LAOSHI(S)
I just wanna thank all my instructors in VerySinger course for coaching , supports & encourgments.
Without all of you , we would not have come this far. (:
These are the photos we took in Pasta Waraku ...
NAT & ME
POOR WENHAO WAS SO SHAGGED
WITH THE GIRLS
LONG DAY , TIRED US
( inspired by yamapi & julio . hahs ! )
IRIS , SHUTING & ME SHARED THE PORTION
( Iris became our mummy ! (: )
GROUP PHOTOS
LOOK LOOK , IRIS & I GOT THE SAME WALLET
( so coincidental )
OUR LOOOOONNNGGG BILL
Bloated us , need to do some exercise. Slowly , we took a stroll down to the turkish ice-cream stall. From then , I began to quiet myself down. My energy is running low ...............
AWAITING FOR OUR TURN
Ice-cream was goooooood ! I prefered the choc one actually. But what I should say , it was the fun of it , the experience that counts. (:
Headed down to the Bungee Jump ride section. Some of them wanted to take. I almost got pulled in. Hahs ! Due to my phobia of heights, I didnt want to. I might get freak out. Imagine from high storey and u got dropped . Its like commiting suicide from high flooorss ! >.< . Okays ! I sounded exaggerated. =P
After a long dicussion, no one took in the end. Maybe next time !
Walked back down to Central . I looked at the time. And I think its time to head back home as I had to work early in the morning. I'm tired.
BYE BYE for now !
Hope to meet you guys soon some other time ...
Keep in contact ! (:
过了这四个月,
我们终于毕业了!
希望你们继续追求梦想 ..
不要放弃 !
朋友们, 加油 !
p.s : there are still some photos i have nt received. will upload once i've received them. (:
毕业了 !
" Keep looking ,
Keep searching . "