mayb going to work is a good thing . just keep myself busy wid work & it'll stop me from thinking those
RUBBISH
! in this way, it wld make me feel better as well . im just tired of my family probs . someday i may just go
BOMBARDED
if i continue thinking . so why nortt i just keep myself busy and remain happy ? wldnt that be better ehhs ?
i shld count myself lucky for dar to be surpportive wid me & he is able to be by my side.
i shld thank myself for controlling my temper & not making the situation worse by voicing out .
it wld only turned out another conflict if i do that .
so wads the point ?
i find it ridiculous if i did dat .
i'll never forgive myself as well .
okays ! enough of this . i'll try not to think abt it anymore though i still hurt . there isnt any use for me being unhappy for such a long time which affects my feelings . that's so not me !
gib me time to tune back barhhhs .
moreover, mon is my result day on 5th feb .
i dunno wads the turnout to be like .
i dun even wanna noe wads my result .
all i noe ive did my best .
i ve give out my best shot .
let's see bahs .
issit
GOOD NEWS
or
BAD NEWS
?
it's unknown !
workload for todae was very heavy as closing billing is on wed so we had to rush lotsa stuffs . my boss brought me out to eat ! so sweet of her . then we were happily chatting away . =) . so kind of her to ve treat me drink for lunch . its the first time todae that i cant finished my work todae . gotta finish them tml ! its a heavy heavy one for tml ! hahs .
surpposed to meet alex kor after work as i nd to return him his cd.
ohs ! btw,
HAPPY BIRTHDAY TO KOR !
hahs . its his bday todae . decided to pei him haf dinner at tanjong pagar plaza & we chatted . then, we saw one gentlemen guy selling jap food ? both of us were luffing away becos i haf never seen such gentle guy before plus friendly. lols .
GOOD SERVICE
! ((:
thanks kor for treating me
ICE LEMON TEA
.
hahs .
left at 7 plus & took 145 home. so nice of kor to ve pei me take bus home as he wanted to go redhill mrt to meet his fren as well .
then ,
GOODBYE
!
had dinner wid my dad. didnt know he waited for me larhhs. cos normally, he wld eat first when he's hungry . OMG ! hurry up heated up the food and we ate together.
lalalas ~
was checking my email , i saw this phone !
omg !!
IM IN

LOVE

WID IT !
can anyone tell me wads the model of this phone ?
if you know ,
pls tell me
!!!!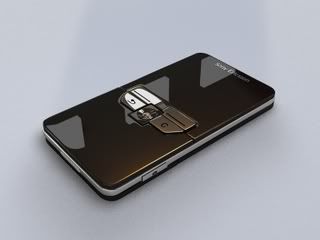 dun u think its damn cool ?
hahs ! even my dad thinks dat way too.
` xD
something struck thru my mind suddenly . ytd when i was in coffee shop wid dar , he was actually checking my phone & he saw the saved msges . he almost opened it ! i didnt wan to let him see becos i keyed in all my personal stuffs . as in my plans ! these msges were only for me to know. he cant read them . its not that i wanna keep things from him bud becos my plan for him on valentine's day is inside !! if he read isnt that the end ? i snatched my phone away and moved them to another folder. hopefully he doesnt read them bahs .
sorry dear, i had my reasons for not letting you to read them .
=X
YEAHS !
i got my neeon 2 ytd !
gonna officially use it on thurs.
yays yays yays !